As the automotive industry continues to thrive in this region, the need for expert intermediaries who possess in-depth knowledge of the market and possess exceptional negotiation skills has become increasingly vital.
In this article, we will explore the invaluable services provided by business brokers, uncover their unique strategies for connecting buyers and sellers, and shed light on how they navigate the intricacies of the automotive industry to ensure prosperous outcomes for all parties involved. Whether you are a seasoned entrepreneur, planning to buy an established auto repair business, or looking to sell yours, engaging with a seasoned business broker can transform the process, leading to successful, rewarding deals.
Are you seeking a trusted partner who can navigate the intricate world of automotive deals in Michigan? Look no further than Armen Nazarian Business Brokers, a name that transcends your regular business broker. With decades of experience in the industry, our team, led by the seasoned expert Armen Nazarian, is dedicated to making your investment worth it.
We specialize in assisting with the sale and purchase of companies, ensuring a seamless process that maximizes your financial gains. From handling every aspect of the transaction to providing valuable insights, we are here to help you achieve a steady cash flow and reach your financial goals. Take the first step towards a successful automotive deal by calling us today at 248-231-7714 for a free business evaluation.
👉Also read: 10 Common Mistakes When Buying a Small Business
The Role of Business Brokerage
A business brokerage plays a crucial role as the strategic link between sellers and buyers in the world of business transactions. Comparable to real estate agents, these professionals take on a comprehensive range of responsibilities. From effectively marketing the business and carefully sourcing potential buyers to conducting thorough vetting processes, managing negotiations, and ensuring the smooth completion of transactions, business brokers are instrumental in facilitating seamless and mutually advantageous deals.
Their mission is clear: to navigate the complex landscape of business transactions and ensure successful outcomes for all parties involved. Here, we will explore the specific roles played by business brokers in the dynamic and ever-evolving automotive industry.
Mastering Transactional Facilitation
A pivotal element of business brokerage lies in adeptly handling transactions and negotiations. Their role extends beyond mere introductions. Brokers are skilled in steering negotiations, leveraging their comprehensive understanding of the automotive industry to secure favorable terms for their clients.
Nurturing Connections in the Industry
Business brokers capitalize on their expansive industry networks to connect potential buyers and sellers. They delve into the unique needs of their clients and utilize their connections to find the right counterparts. They play an instrumental role in ensuring not just the compatibility, but also the financial viability of the involved parties.
Ensuring Confidentiality
Business brokers understand the importance of confidentiality in business transactions. They ensure the entire process, from marketing the company to finalizing the deal, is done while maintaining strict confidentiality.
Mitigating Risk
With their finger on the pulse of the market and comprehensive industry knowledge, brokers are able to identify potential risks and roadblocks, providing invaluable advice to their clients.
Handling Documentation and Legalities
Navigating the legal aspects of company transactions can be daunting. Brokers take care of all paperwork, licenses, permits, and other legalities, ensuring a hassle-free transaction.
With a deeper understanding of the multifaceted role of business brokers, it's clear that they are invaluable to anyone considering a transaction in the automotive industry, offering industry-specific expertise that streamlines the entire process.
👉Also read: Franchise Opportunities: What You Need To Know Beforehand
The Business Brokerage Process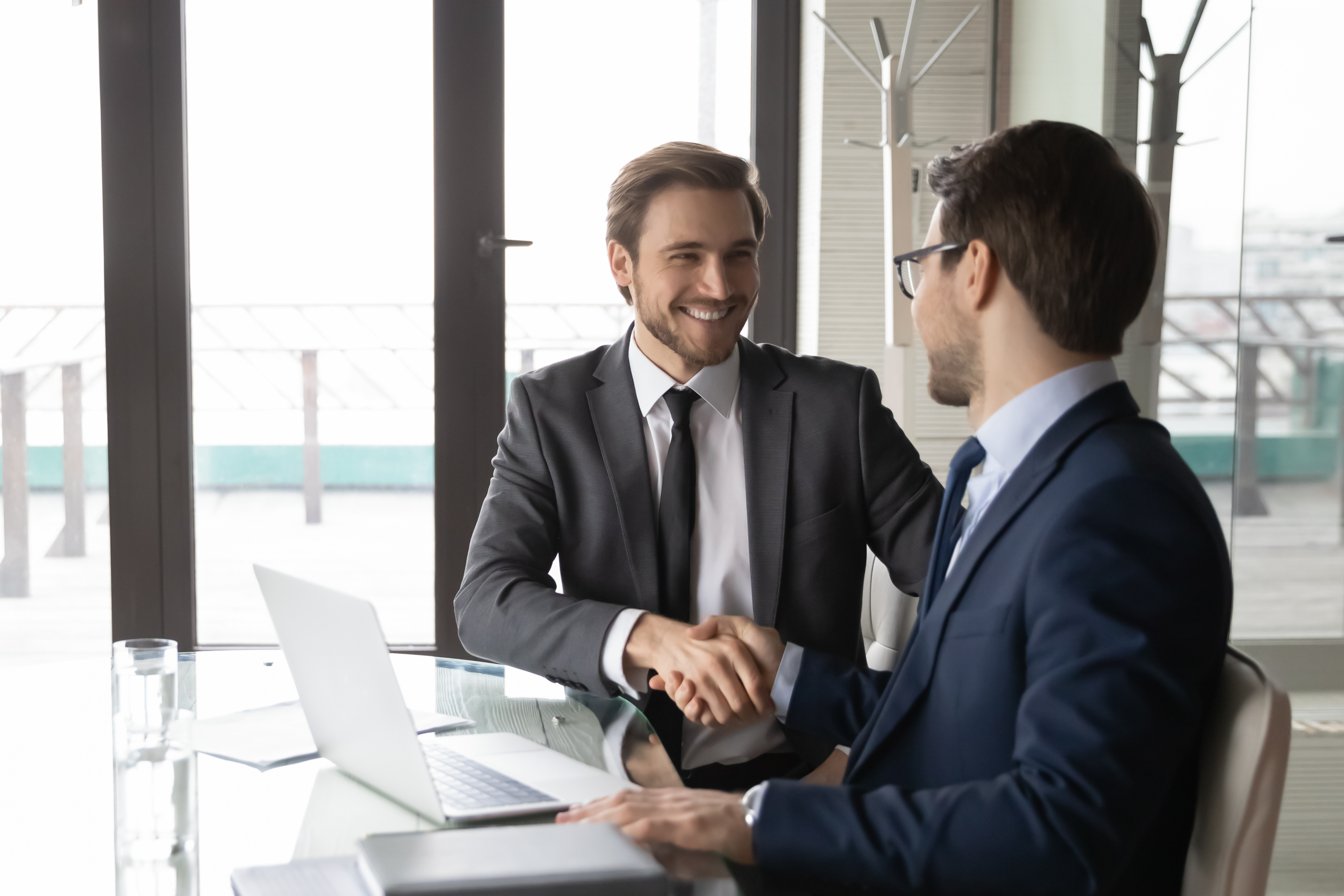 Embarking on the journey of buying or selling an automotive business in Michigan can be challenging. This is where business brokers like Armen Nazarian Business Brokers come into play, facilitating the process through various stages.
Initial Consultation and Assessment
The process begins with an in-depth consultation where the broker learns about the client's specific needs, goals, and preferences. For sellers, this would involve understanding the nature of the business, financial situation, and reasons for selling. For buyers, the discussion would revolve around their investment capability, preferred business type, and geographical preference.
Confidentiality and Non-Disclosure Agreements
Confidentiality is paramount in any business transaction. Brokers ensure this by having potential buyers sign a Non-Disclosure Agreement(NDA). This protects the seller's sensitive information, such as business identity and proprietary details, from being disclosed unnecessarily.
Marketing and Advertising
The next step is strategically marketing the automotive business to potential buyers. This involves developing a detailed business profile, and advertising it through various channels, reaching out to a vast network of potential buyers while maintaining confidentiality.
Qualifying Buyers and Managing Inquiries
Not every inquiry translates into a successful deal. The broker's job involves screening potential buyers, verifying their financial capability, and gauging their serious intent. This saves the seller from unnecessary discussions and protects their time.
Negotiations and Deal Structuring
Once a potential buyer is identified, the broker facilitates the negotiation process, using their experience and market knowledge to achieve the best possible price and terms for the seller. They assist in structuring the deal in a way that is mutually beneficial for both parties.
Due Diligence and Closing
After a price is agreed upon, the broker assists with the due diligence process, ensuring all financial statements, contracts, and other relevant documents are reviewed. They also facilitate the final stages of the transaction, coordinating with legal advisors and financial institutions, leading up to the successful closing of the deal.
The business brokerage process is a thorough journey that requires expertise at each step. By engaging seasoned brokers like Armen Nazarian Business Brokers, sellers, and buyers in the automotive industry can navigate this process smoothly, and achieve the best possible outcomes.
👉Also read: How Do You Know if a Business Broker Is Reliable?
Finding the Right Automotive Business Brokers in Michigan
Selecting the right business broker is a vital step in the process of buying or selling an automotive business. There are several factors to consider:
Experience and Track Record
You'll want to work with a broker who has a proven track record in the automotive industry. Evaluate the broker's past transactions, client testimonials, and overall industry reputation.
Local Market Knowledge
Knowledge of the local market is paramount, especially in a distinct area like Michigan. It's vital for a business broker to understand the unique nuances of the local automotive industry, including the dynamics of supply and demand, prevalent pricing trends, and the intricacies of local regulations.
Professional Credentials
Check the broker's professional affiliations and certifications. They should be members of respected industry organizations, such as the International Business Brokers Association (IBBA).
Personalized Service
A good broker takes time to understand your unique needs and goals. They should provide personalized service, guiding you throughout the process, and addressing your concerns promptly.
When choosing a business broker, it's essential to consider their experience, local market knowledge, professional credentials, and the level of personalized service they offer.
Benefits of Engaging with Armen Nazarian Business Brokers
We understand that navigating the intricate business landscape of the automotive industry can be a daunting task. That's why we, at Armen Nazarian Business Brokers, pride ourselves on our stellar reputation and expertise in Michigan. Engaging our services can radically simplify the process for you and bring forth substantial benefits.
Expansive Network Access
At Armen Nazarian Business Brokers, we offer our clients the advantage of expansive network access, which sets us apart in the automotive industry. Our established connections and wide-reaching network grant us unparalleled access to key players and resources within the industry. Whether you are looking to sell your automotive business or seeking opportunities for expansion and acquisition, our network opens doors to potential buyers, investors, and strategic partnerships that can drive success. Leveraging our extensive network, we can connect you with qualified individuals and organizations who share your vision and goals.
In-depth Market Insights
When it comes to making informed decisions in the automotive industry, having access to in-depth market insights is essential. At Armen Nazarian Business Brokers, we recognize the significance of staying ahead of market trends and understanding the nuances of the automotive sector. Our team is equipped with a wealth of knowledge and expertise gained through years of experience and continuous market analysis. We meticulously study market dynamics, industry shifts, and emerging opportunities to provide our clients with valuable insights that can drive their business strategies.
Valuation and Pricing Expertise
At Armen Nazarian Business Brokers, we bring a wealth of valuation and pricing expertise to the table in the automotive industry. Determining the accurate value of a business is crucial when buying or selling, as it directly impacts negotiations and overall success. Our team of skilled professionals possesses extensive experience in assessing the worth of automotive businesses, taking into account various factors such as financial performance, market conditions, and industry benchmarks. We apply rigorous valuation methodologies to ensure accurate and fair pricing that aligns with market realities.
Efficiency through Expert Guidance
Efficiency is paramount when it comes to navigating the intricacies of the automotive industry. That's why at Armen Nazarian Business Brokers, we offer expert guidance to streamline the process and ensure optimal efficiency for our clients. With our deep understanding of the automotive market, industry regulations, and transactional complexities, we provide invaluable support at every step. By relying on our expert guidance, you can save valuable time, resources, and effort, allowing you to focus on your core business priorities.
Value-Added Services
Our comprehensive range of value-added services encompasses various critical aspects of the business process. From business consulting and financial analysis to due diligence and deal structuring, we go above and beyond to support our clients. For sellers, we offer detailed business valuations that leverage industry-specific data and our deep understanding of the local Michigan market. This meticulous approach ensures that Michigan businesses are accurately listed and priced, maximizing the seller's potential profit.
For buyers, we provide a range of Michigan businesses to choose from, keeping in mind their budget, location preferences, and business type. Whether you require assistance in preparing your businesses for sale, evaluating potential acquisitions, or navigating complex financial matters, our team is equipped to meet your needs. We are committed to going the extra mile, ensuring that you have access to a holistic suite of services that empower you to make well-informed decisions and achieve your desired outcomes.
👉Also read: How To Value a Business When You're Ready To Sell
Facilitating Successful Automotive Deals: The Role of Armen Nazarian Business Brokers in Michigan
Ready to unlock the potential of successful automotive deals in Michigan? Look no further than Armen Nazarian Business Brokers. With our expertise, market insights, and extensive network, we are well-equipped to guide you through the complexities of the automotive industry. Whether you're buying or selling a Michigan auto repair or automotive business, our team is dedicated to maximizing your financial gains and ensuring a seamless transaction process. Don't miss out on the opportunities that await you. Contact Armen Nazarian Business Brokers today at 248-231-7714 or fill out this form for a personalized consultation and take the first step towards achieving your automotive business goals.