The pharmacy market, despite its consistent profitability, often resembles a complex maze for those unfamiliar with its subtleties. It's a realm that calls for informed navigation—a service that Armen Nazarian Business Brokers is all too prepared to provide. As a business brokerage firm, we specialize in the pharmacy industry, translating our extensive experience and industry knowledge into valuable insights for clients aiming to buy or sell a pharmacy business. This blog aims to illuminate the intricacies of the pharmacy market, underscoring the pivotal role of business brokers in the process.
👉Also read: Key Questions to Ask When Buying a Business
Understanding the Pharmacy Market
The pharmacy market is a booming sector, marked by steady growth, dynamic changes, and unique opportunities. At the heart of this industry lie independent pharmacies that thrive on close community ties, a personalized approach to service, and agility that lets them quickly adapt to evolving trends. However, arriving at an accurate business valuation for these pharmacies involves an intricate process, considering aspects such as prescription volume, location, financial performance, and competitive landscape. That's where Armen Nazarian Business Brokers come in, equipped with deep-seated industry knowledge, ensuring that each business is accurately valued.
Whether you want guidance in selling your pharmacy or becoming an independent pharmacy owner, Armen Nazarian Business Brokers is dedicated to providing you with a seamless and rewarding experience. Our track record of successful transactions speaks to our commitment to delivering value and ensuring the best possible outcomes for our clients.
👉Also read: Preparing Your Business For Sale: A Business Broker's Perspective
The Role of Business Brokers in the Pharmacy Industry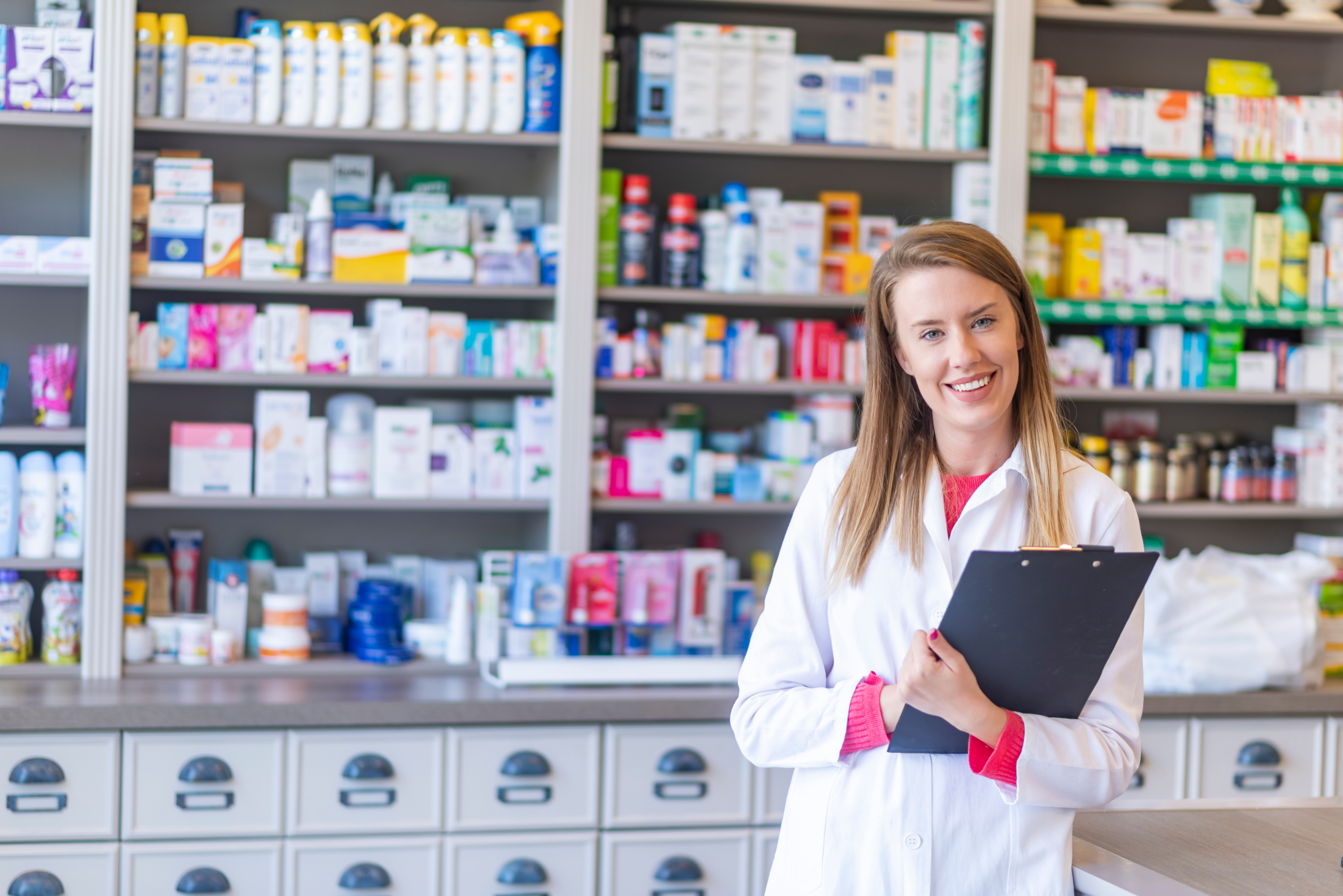 The role of business brokers in the pharmacy industry is pivotal, acting as intermediaries that facilitate smooth and successful transactions between buyers and sellers. These professionals play a crucial role in bringing together independent pharmacy owners who wish to sell their businesses with aspiring pharmacy entrepreneurs looking to purchase an established pharmacy.
Valuation and Market Analysis: Business brokers conduct comprehensive valuations of pharmacies, taking into account various factors like prescription volume, financial performance, location, competitive landscape, and intangible assets like customer loyalty and community reputation. They also analyze the current market trends and regulatory changes that may impact the value of a pharmacy.
Confidentiality: Selling a pharmacy involves sensitive information that owners may not want to disclose publicly. Business brokers maintain strict confidentiality throughout the process, protecting the identity of both buyers and sellers until an agreement is reached.
Marketing and Exposure: Brokers market the pharmacy for sale to a wide pool of potential buyers. They leverage their networks, databases, and online platforms to reach qualified individuals or companies interested in pharmacy ownership. This exposure increases the likelihood of finding the right buyer.
Negotiations: Business brokers act as skilled negotiators, representing the interests of their clients. They aim to strike a deal that satisfies both the seller's financial expectations and the buyer's business objectives, ensuring a mutually beneficial agreement.
Streamlining the Process: Buying or selling a pharmacy involves complex paperwork and legal procedures. Business brokers assist in organizing and streamlining the process, reducing the burden on both parties and ensuring a smooth transition.
Due Diligence: Brokers facilitate due diligence, where buyers thoroughly examine the pharmacy's financial and operational records. This step helps buyers make informed decisions while mitigating risks associated with the purchase.
Industry Knowledge: Business brokers specializing in the pharmacy industry possess deep-seated knowledge and insights into market dynamics, trends, and regulations. This expertise allows them to provide valuable guidance and advice to both buyers and sellers.
Financing Assistance: Brokers can assist buyers in finding suitable financing options to acquire the pharmacy. They may have relationships with lenders experienced in pharmacy acquisitions, helping buyers secure the necessary funds.
After-Sale Support: Even after the sale is complete, business brokers may offer ongoing support and assistance to ensure a smooth transition for the new owners. This support could include guidance on operational matters or connecting with relevant resources.
The Business Sale Process
The journey of selling a pharmacy business is a complex path that requires navigation with experience and professional acumen. As an experienced pharmacy business broker, Armen Nazarian Business Brokers helps pharmacy owners in the selling process, enabling them to secure the most advantageous deal possible. Let's delve deeper into the step-by-step process of selling a pharmacy and how we facilitate this process.
1. Business Evaluation
Every sale process commences with a comprehensive evaluation of the pharmacy business. Our team conducts an in-depth review of the business's financial health, analyzing several years' worth of tax returns, profit and loss statements, and balance sheets. We also evaluate the pharmacy's operations, staff structure, customer base, supplier relationships, and competition. By understanding these details, we derive a realistic and fair market value for your business, ensuring it's neither overpriced nor undervalued.
2. Preparing the Business for Sale
Once the pharmacy is accurately valued, the next step is to prepare it for sale. We assist sellers in making necessary operational or aesthetic improvements to increase the business's attractiveness to prospective buyers. By identifying and mitigating potential issues upfront, we increase the chances of closing a deal swiftly and efficiently.
3. Marketing the Pharmacy
The essence of successful sales lies in effective marketing. Leveraging our vast network of contacts and innovative marketing techniques, we generate interest in the pharmacy. We utilize online platforms, industry publications, and direct contacts within the pharmaceutical industry to attract potential buyers. Confidentiality is maintained throughout this phase to prevent any premature disclosure to employees, customers, or competitors.
4. Qualifying Potential Buyers
Once we've garnered the interest of potential buyers, we meticulously vet them to ensure they are qualified. This process involves assessing their financial capabilities, their experience in the pharmacy industry, and their seriousness about buying the business. By performing this vetting process, we protect sellers from time-wasting inquiries and keep the sales process efficient and focused.
5. Negotiating the Deal
The next phase of the process involves negotiations. As your business broker, we play a pivotal role in this stage. Drawing from our wealth of experience in the pharmacy sector, we negotiate terms on your behalf, aiming to secure the most favorable terms and the highest price. Our expertise in understanding the unique dynamics of the pharmacy market equips us to handle negotiations effectively.
6. Due Diligence and Finalizing the Sale
Once an offer has been accepted, the buyer undertakes due diligence. Here, we assist in presenting all necessary documents, financial records, and operational details, answering any queries that may arise. On successful completion of due diligence, the sale moves towards closure. We work with attorneys, lenders, and accountants to ensure a smooth transition, overseeing the preparation and signing of the sale agreement and other legal documents.
7. After-Sale Transition
Even after the sale, we offer guidance to ensure a smooth transition. We aid in the transfer of licenses, introduction to customers and suppliers, and provide advice on any post-sale issues that may arise.
Selling a pharmacy is a complex and involved process that requires specialized knowledge and expertise. As professional business brokers specializing in the pharmacy sector, we ensure every step is meticulously handled, from initial valuation to the final closing. By entrusting your sale to Armen Nazarian Business Brokers, you're ensuring a seamless, profitable, and efficient transaction, letting you reap the rewards of your hard work.
👉Also read: 10 Common Mistakes When Buying a Small Business
Comprehensive Services for Seamless Pharmacy Transactions
At Armen Nazarian Business Brokers, we extend our knowledge and expertise to clients through complimentary consultations. Our team of registered pharmacists and legally licensed brokers blend their expertise to offer the best service in the pharmacy industry. Armed with industry insights and transactional experience, we facilitate seamless transitions for both buyers and sellers.
Targeting Interested Buyers and Maximizing Future Value
Identifying the right buyer for a pharmacy is a critical component of a successful sale. Employing strategic marketing approaches, we effectively connect sellers with potential buyers in the pharmacy market. Moreover, we offer actionable insights on maximizing future profitability, ensuring a mutually beneficial transaction for both parties involved.
Financing Options and Other Services
The complexities of financing often pose substantial challenges during pharmacy transactions. Armen Nazarian Business Brokers offer assistance to buyers and sellers alike in exploring suitable financing options. Our wide range of pharmacy consulting broker services ensures seamless transactions, reaffirming the importance of professional expertise in achieving successful pharmacy deals.
Choose Armen Nazarian Business Brokers for a Smooth and Profitable Pharmacy Sale
If you're ready to take the next step in your pharmacy business journey, contact Armen Nazarian Business Brokers today for a complimentary consultation. Let us guide you through the intricacies of the pharmacy market and help you achieve a successful and profitable pharmacy sale. Your future in the pharmacy industry awaits, and we're here to make it happen.