If you're looking to buy or sell a business in the Great Lakes State, or if you simply want to gain a deeper understanding of the opportunities and challenges within Michigan's vibrant business environment, you've come to the right place.
In this blog, we will explore the intricacies of buying and selling businesses, understanding market dynamics, and the critical role business brokers play in facilitating successful transactions. Utilizing professional services for business transactions offers many benefits. It not only ensures that you're receiving or paying a fair price, but it also allows you to leverage the broker's expertise, resources, and networks, saving you time and effort while increasing your chances of a successful deal.
With over a decade of experience and a commitment to client success, Armen Nazarian Business Brokers has established itself as a premier brokerage firm in Michigan. We have helped countless entrepreneurs, business owners, and investors navigate the complexities of the Michigan business landscape and achieve their goals.
So, whether you're a seasoned entrepreneur, a first-time business buyer, or a seller looking to maximize your exit, get ready to discover a wealth of information and guidance tailored specifically to Michigan's unique business landscape. Let's embark on this exciting adventure together and unlock the limitless potential that awaits you in the Michigan business scene!
Maximize your business sale with the expert Michigan business brokers at Armen Nazarian. Our team has the expertise, dedication, and experience to ensure a seamless transaction. Let us connect you with qualified buyers and secure the fair price you deserve for your hard work. Reach out to us today at 248-231-7714 or contact us online for a successful business sale.
Understanding the Role of Business Brokers
Business brokers are the bridge that connects business sellers and buyers, guiding them through the complex process of transactions.
A business broker is a professional who assists in the buying and selling of businesses. They are responsible for everything from understanding the client's business and marketplace to marketing the business effectively and negotiating favorable terms.
Business brokers provide various services, including business valuation, marketing, negotiation, and facilitating the due diligence process. These services are designed to streamline the transaction process, ensuring the best possible outcome for their clients.
The world of business brokers varies significantly. Not all business brokers are the same, differing in industry knowledge, experience, network, and quality of service. That's why selecting the right business broker is crucial to ensure a successful transaction. At Armen Nazarian Business Brokers, we stand out with our exceptional expertise, extensive network, and unwavering commitment to providing top-notch service. Trust us to guide you through your business transaction with confidence.
Maximize Your Business Sale: Expert Guidance for Selling Your Business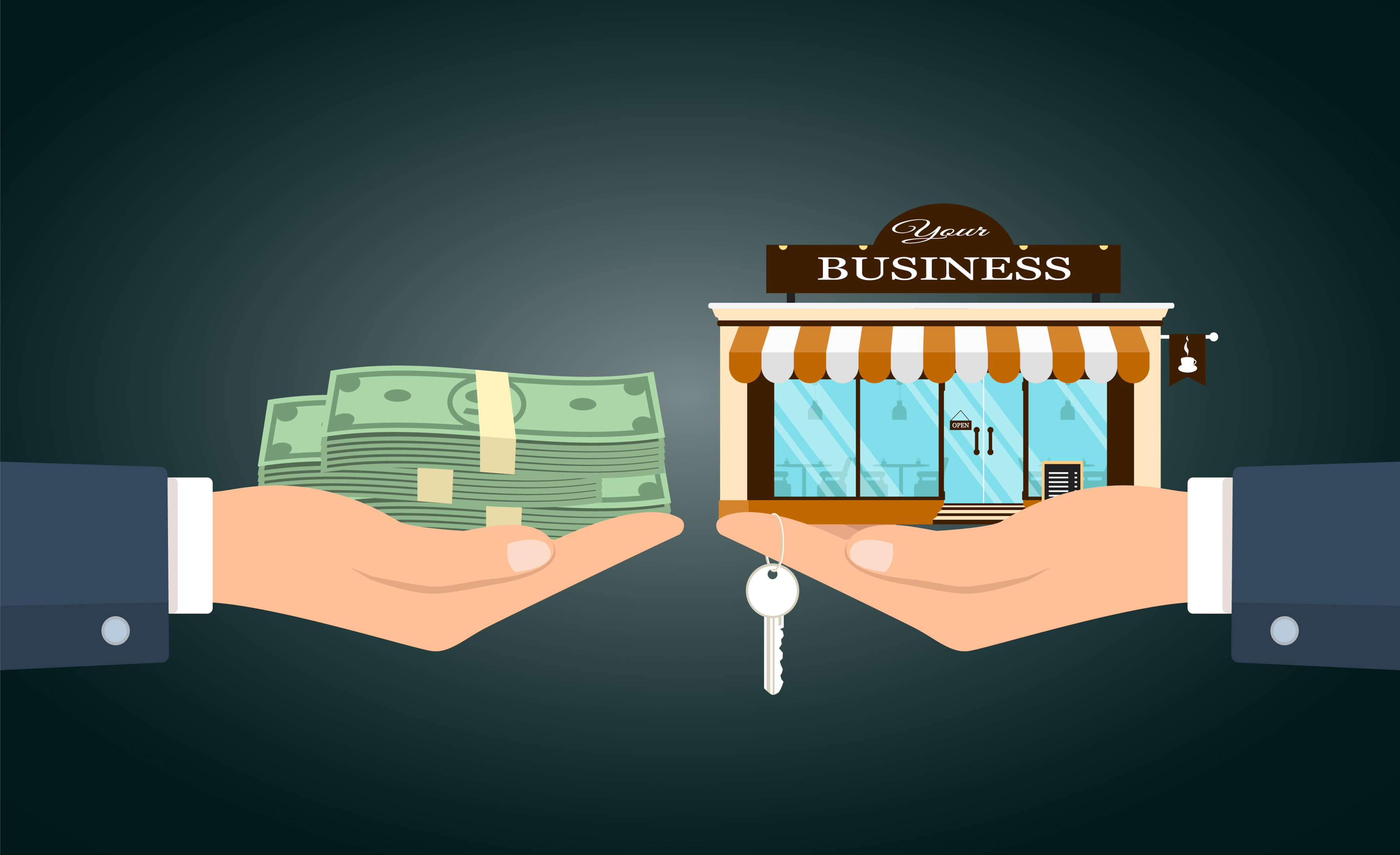 Selling a business can be a complex process, but with the right approach and guidance, it can also be highly rewarding.
The selling process begins with an accurate valuation, followed by marketing the business to potential buyers, conducting negotiations, and finally, closing the deal. Each step requires careful planning and execution.
A strategic approach to selling a business is critical to attracting the right buyers and securing the best price. Proper business valuation is a crucial part of this strategy. It not only gives you a clear understanding of your business's worth but also sends a positive signal to potential buyers.
Targeting prospective buyers and effectively marketing your business is key to a successful sale. This involves showcasing your business's strengths and potential for growth. Business brokers can significantly enhance this process with their expertise and networks.
👉Also read: How To Value a Business When You're Ready To Sell
Buying a Business: Navigating the Complex Process
The business buying process involves several steps, from identifying potential businesses and evaluating their value, to conducting due diligence and closing the deal.
The process of buying a business begins with identifying your investment goals and the type of business you're interested in. This is followed by a detailed analysis of potential businesses, negotiations, due diligence, and finally, closing the deal.
Identifying potential businesses involves a deep understanding of your financial capabilities, industry preferences, and investment goals. Evaluating their value requires a thorough analysis of various factors such as financial performance, market reputation, and growth potential.
Engaging with dual agents—brokers representing both the buyer and seller—can streamline the process but may also lead to potential conflicts of interest. Hence, conducting due diligence becomes crucial to verify the accuracy of the information and ensure the soundness of your investment.
Understanding the Market for Main Street Businesses
Main Street businesses serve as the backbone of the American economy. As small, locally-owned entities, they bring vitality and unique character to our communities, fuel economic growth, and create local jobs.
Main Street businesses refer to small businesses that are typically owner-operated, have a physical storefront, and serve their local communities. These range from retail stores, restaurants, and services businesses, to small manufacturing firms. These businesses significantly contribute to the local economy by retaining a larger share of revenue in the local ecosystem, creating local jobs, and contributing to the community's identity and sense of place.
Their significance extends beyond economics; they play a crucial role in building vibrant, sustainable communities. They often serve as community gathering places, promote local culture and innovation, and contribute to local causes and events.
Exploring Various Industries and Their Market Dynamics
The market dynamics of Main Street businesses vary considerably across different industries. For instance, a retail store's market dynamics could be vastly different from that of a local restaurant or a home-based service business. Factors such as industry trends, local competition, consumer demand, seasonality, and regulatory environment can significantly influence a business's performance.
Understanding these industry-specific market dynamics is crucial for business owners planning to sell and prospective buyers looking to invest in a Main Street business. A comprehensive understanding of the industry can provide valuable insights into the business's potential profitability, growth opportunities, and challenges.
How Business Brokers Serve Main Street Businesses and their Buyers?
Business brokers play a vital role in serving Main Street businesses and their buyers. They act as intermediaries, helping business owners successfully sell their businesses and guiding buyers to find businesses that fit their goals and financial capabilities.
For sellers, brokers provide expert advice on preparing the business for sale, accurately valuing the business, marketing it to potential buyers, and negotiating the sale terms. They handle the sales process, allowing the business owners to focus on running their business.
For buyers, brokers offer a curated selection of businesses for sale, assist with business valuation and due diligence, guide them through the negotiation process, and help secure financing if needed. They ensure that buyers understand the process, make informed decisions, and successfully navigate the purchase transaction.
Discover Seamless Property Transactions with Armen Nazarian Business Brokers. With an in-depth understanding of local businesses, we are the go-to business brokers in Michigan. Whether you're selling a restaurant, retail store, hair salon, gas station, or seeking to purchase commercial property, we are your ideal partners. Buying or selling a business has never been more efficient. Embrace the expertise of our business brokerage today! Contact us at 248-231-7714 or reach out online to get started.
The Role of Business Brokers in Facilitating Transactions
Business brokers play an integral role in the complex arena of business transactions. They are instrumental in streamlining the process and ensuring both buyers and sellers get the best deal possible.
The Value of Expertise and Resources Provided by Business Brokers
Business brokers are treasure troves of industry knowledge and strategic insights. They bring their extensive expertise and comprehensive resources that are invaluable during the transaction process. This know-how extends to understanding market dynamics, determining business valuation, executing marketing strategies, and guiding negotiations.
Their resources, which include access to extensive databases, professional networks, and marketing tools, offer a significant advantage. They can quickly and efficiently match potential buyers with the right businesses, saving time and ensuring optimal alignment between the buyer's aspirations and the business's capabilities and potential.
How do Business Brokers Facilitate the Sales Process and Assist Buyers?
Business brokers actively manage the sales process, ensuring it moves smoothly from the initial stages through to the final closing. Their role includes creating comprehensive information packages, marketing the business effectively, identifying potential buyers, negotiating deal terms, and guiding both parties through the due diligence process.
Buyers, especially those new to business ownership or unfamiliar with the industry, can find the process daunting. Business brokers provide crucial support by helping buyers understand the market, identify suitable opportunities, evaluate potential businesses, and guide them through negotiation and due diligence. With their guidance, buyers can make informed decisions and secure a deal that aligns with their financial and business goals.
Leveraging the Networks and Relationships of Business Brokers
Business brokers cultivate extensive professional networks over their careers, which include potential buyers, sellers, and other industry professionals. These networks are invaluable assets in the business transaction process. Brokers leverage these relationships to identify opportunities, attract interested parties, and facilitate negotiations. Moreover, they often have access to businesses that are not publicly advertised, giving their clients a broader range of opportunities.
👉Also read:7 Signs You Are Ready To Sell Your Business: Armen Nazarian Business Brokers
The Role of Armen Nazarian Business Brokers in Business Valuation
At Armen Nazarian Business Brokers, we uphold a leading position in accurately valuing Michigan businesses.
Our team boasts years of experience and refined expertise in valuing businesses across a myriad of industries. We have a keen understanding of Michigan's business landscape and are adept at precisely determining the value of a business based on its financial performance, assets, market position, and growth potential.
We assist sellers in determining their businesses' fair value through an exhaustive analysis of the business and its marketplace. Our valuation offers a realistic, market-oriented price that attracts the right buyers and ensures a successful sale.
Unlock Your Business Success with Armen Nazarian Business Brokers
Take the first step towards a successful business transaction. Contact Armen Nazarian Business Brokers today at 248-231-7714 and let our team of professionals guide you through the complex process of buying or selling a business. With our expertise and dedication, we'll help you secure the best possible outcome and pave the way to success in Michigan's vibrant business landscape. Don't navigate this journey alone – reach out to us now and let's embark on this exciting opportunity together.